The aim of the initial consultation is to assess the complaint(s) or needs and evaluate whether chiropractic treatment is necessary. The initial consultation compiles the history of the patient through a series of questions, where the chiropractor gains insight into the individuals complaint. A physical examination follows. This examination focuses on the musculoskeletal system (joints of the spine, extremities and muscles) and the nervous system. Furthermore the vital functions such as blood pressure, heart rate and breathing will often be assessed. With the information gathered, an initial treatment can sometimes already be carried out, followed by a treatment plan, indicating the possible expected number of follow up treatments. The initial consultation takes around 60 minutes.
In the follow-up consultation the reactions to the initial treatment and possible improvements will be assessed. The chiropractor will again perform a movement analysis and other tests in order to assess and measure whether or not there has been some improvement. Oftentimes another treatment or more follow up treatments will be needed to achieve the desired results. This depends largely on the nature and duration of the initial complaint.
Improvement of the complaint can occur after one or several treatments. This is the so-called acute phase. To maintain this improvement, a check-up is suggested over a somewhat longer timeframe (the so called recovery phase). The final goal is, if possible, prevention of reoccurrence of the primary complaint where the nervous system can function well over a longer timeframe.
People are creatures of habit and often faulty movement patterns will sneak back into our daily movements resulting in a reoccurrence of the initial complaints. Think, for example, of neck and back complaints that are associated with working on a computer. In these cases, it is common, that certain complaints can reoccur. In these instances, preventive periodic check-ups are advised. A follow-up visit takes about 20 minutes. This is also the case for children's follow-up visits.
Extensive consultation & long time of absence
Extensive Consultation
When extra time is required, for instance, when there are new (complex) complaints, or to use a specific application or technique like dry needling, an extensive consultation is scheduled. This consultation takes about 30 minutes (instead of the 20 minutes required for the regular visit).
Long time of absence
For patients that have not been under treatment for the last 12 months (max. 5 years), more time is required to assess the current complaint(s). It is possible that there is a need for extra examinations & assessments in order to devise a new treatment plan. This consult takes about 40 minutes.
Patients that have not been in for 5 years, require a initial consultation again.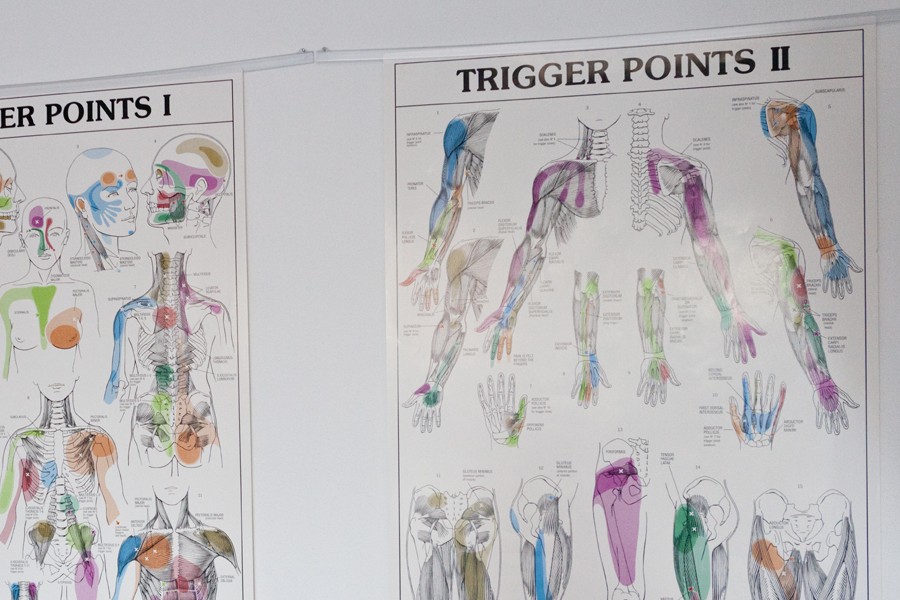 For children, chiropractic can be beneficial in the treatment and prevention of complaints. For example, with postural related issues, (sports-) injuries and headaches. In general, children recover faster than adults. With babies, chiropractic can sometimes help in certain types of discomfort, like colic, problems with feeding or mobility issues. For children until 12 years of age there is a special rate on initial consultation and follow-up visits.
The intake interview is free of charge and intended for those patients who are unsure whether chiropractic is a treatment option for them.
During a 10-15 minute consultation, I will offer you insight into your main complaint and discuss if chiropractic care is indeed necessary. The advice is without obligation and free of charge. When booking an appointment after this consultation, we would move directly to an 'first appointment after intake interview', saving you time and money.
You can contact us to schedule an intake interview by telephone or email:
Phone. 036 -785 91 29
info@chiropractie-oosterwold.nl
It is not possible to book an intake interview via the online agenda.